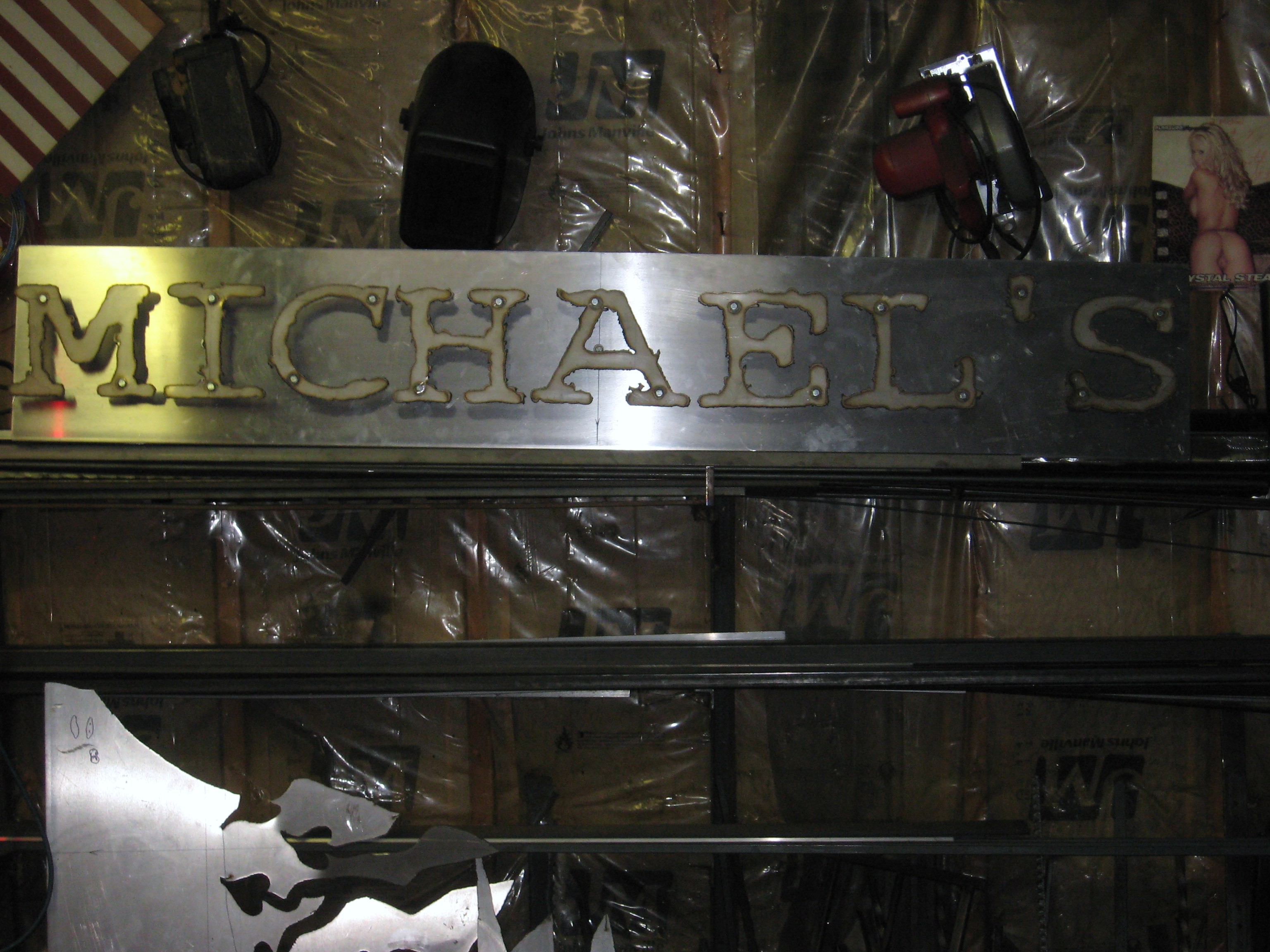 Welcome to MICHAEL'S CUSTOM METAL ARTWORKS!! We specialize in Ornamental Iron, custom made to your specifications or choose from Pre-Designed and Hand crafted Ornamental Designs and Artworks to Beautify your Home, Office or Landscape. Here it is not about an assembly line of goods but a creation of Ornamental Iron worthy of your Home.

We feature Hand-crafted Ornamental Iron using Blacksmithing Techniques to accent Detail in Design. Incorporating various metals such as Brass, Copper, Wrought Iron, and different types of Steel, we uniquely craft Decorative Iron which will add Style and Elegance to any Venue.

If you can IMAGINE, DRAW or BRING A PICTURE of your desired Decorative Iron, then MICHAEL'S CUSTOM METAL ARTWORKS can probably make it for you. Over the following Web Pages to the left, you will see pictures of Decorative Iron made for the Interior as well as the Exterior of your Home. Some Pre-Designed Blueprints are in place for Wrought Iron Signs, Handrails, Flower Boxes, Plant Stands, Hanging Planters, Trellis, Coat Racks, Garden Fencing, Doors, Entertainment Centers, Tables or Computer Stands.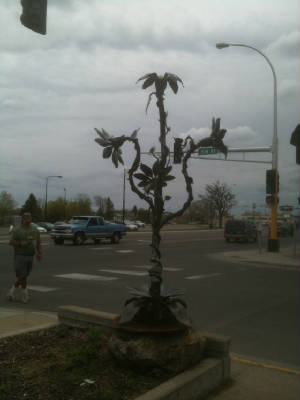 "Metamorphisized Magnolias From Mesozoic"
(Bemidji-Sculpture-Walk)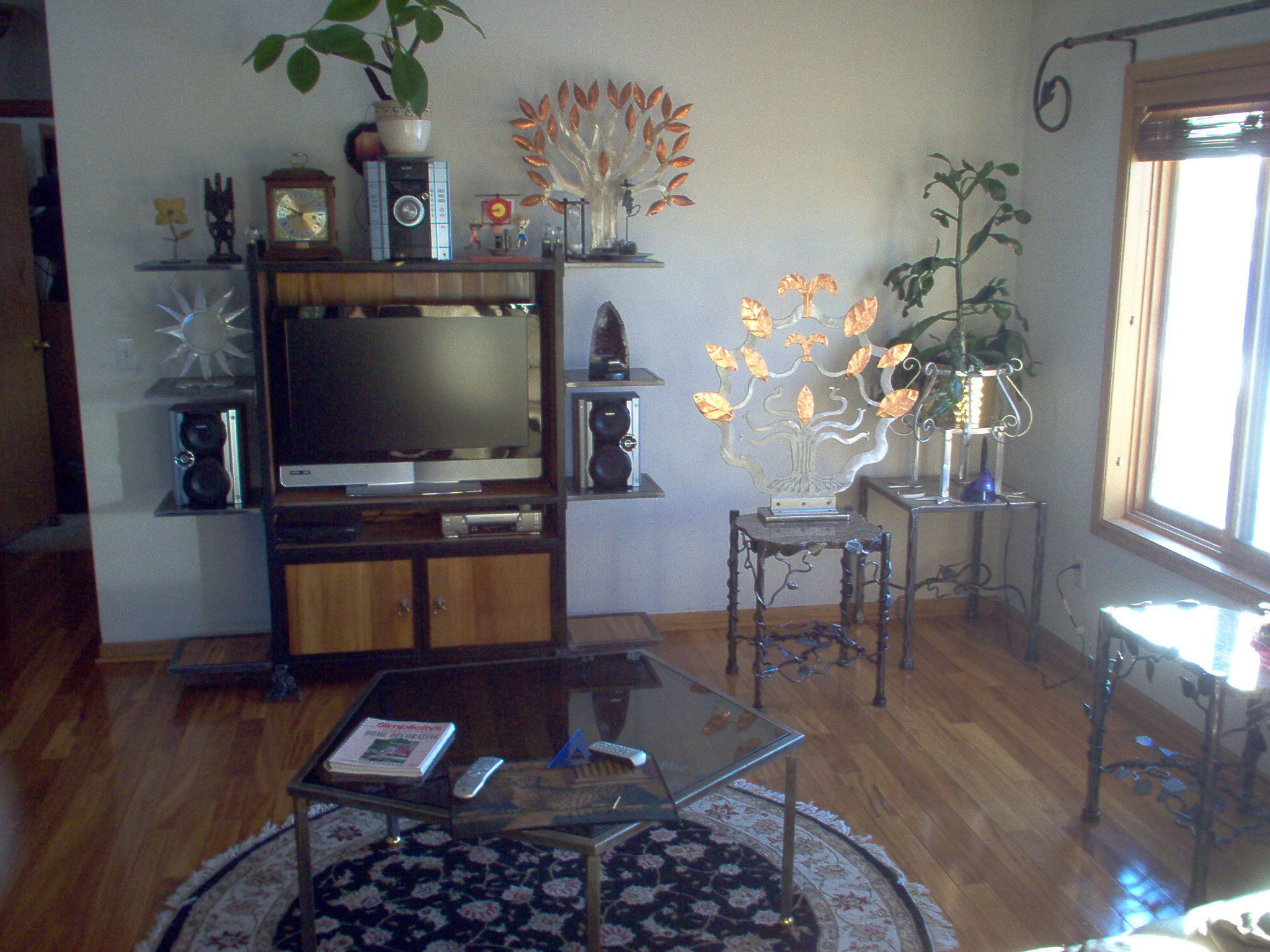 (Picture: All Tables (Indoor/Outdoor): Granite,Glass,Ceramic,& Wrought-Iron,Copper & Aluminum-Tree-Sculptures,Entertainment-Center,Are all hand made,including each individual leaf!)

To help us Achieve the Desired Finish or look you want to your Decorative Iron, we encourage you to tell us what your preference is. For instance, most people prefer our Rust Resistant Finishes, that give the Decorative Iron a Glossy Black Finish or a Pewter Finish. Others prefer a Natural Finish that will rust and add to the creativity of the Decorative Iron such as a Sculptured Deer that rusts into a Brown appearance. Choosing the right finish will ensure the look you want.

After browsing over the Web Pages to the left, you have any questions about the Decorative Iron for your home or office, give us a call. Or if you want a brochure, let us know. Ornamental Iron is durable as well as elegant and will add to the Curbside appeal of any Home or Office.